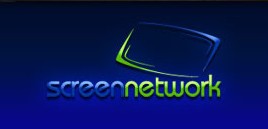 Screen Network Sp. z o.o.
Company offers unique ad network in over 4000 places in whole Poland.
Company started its own, unique technology for creating and managing advertising campaign. Screen Network offer is based on own network of LCD/Plasma screens placed in 4000 localizations in Poland.

web: www.screennetwork.pl
News
8 lipiec 2011
Business Angel Seedfund invests in SmartNet Research&Solutions and their newest project Fanpage Trender – analytical tool for Facebook marketing.
read more
20 kwiecień 2011
SiGarden was represented at the 2nd International Oil and Gas Technology Forum (OGTF) in Amsterdam, the Netherlands.
read more